HMI is the abbreviation of Human Machine Interface, "human-machine interface", also called human-machine interface. Human-machine interface (also known as user interface or user interface) is the medium through which the system interacts with the user and exchanges information, which realizes the conversion between the internal form of information and the form acceptable to humans. Human-machine interfaces exist in all fields involved in the exchange of human-machine information.

The human-machine interface of HMI series products is a new type of IoT HMI launched by UniMAT. This series supports the function of Internet of Things, can remotely monitor equipment, and provide high-quality solutions for the intelligent industry.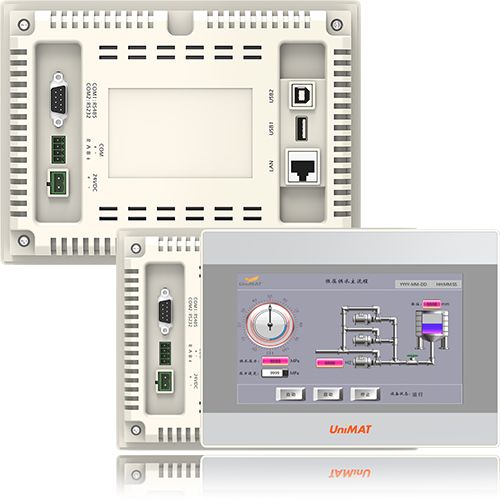 ---
All Products in the Series
If You Would Like to Contact Support or Make a Purchase Please Fill out the Form
If you have urgent needs, please call our customer service number
Please fill in your information in detail so that our support staff can clearly understand your needs.