In view of the market development of UniMAT in recent years, it incorporates the characteristics of the needs of customers in the motion control industry. At the same time, in order to respond more quickly to the individual needs of customers, UniMAT has launched a new X series PLC. This series of PLC is a motion control function PLC with powerful motion control function independently developed and produced. This series perfectly integrates the advantages of the old product's expansion capability, and is the first choice for control systems such as OEM equipment, small projects, IoT-only equipment, etc.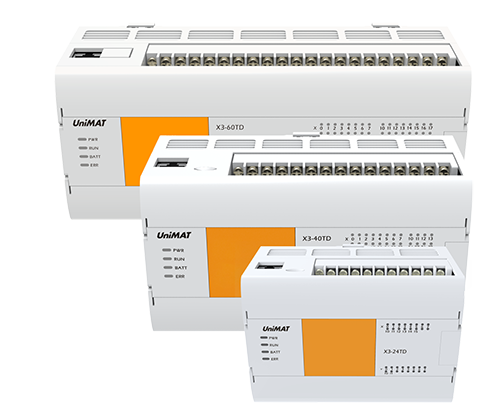 All Products in the Series
If You Would Like to Contact Support or Make a Purchase Please Fill out the Form
If you have urgent needs, please call our customer service number
Please fill in your information in detail so that our support staff can clearly understand your needs.